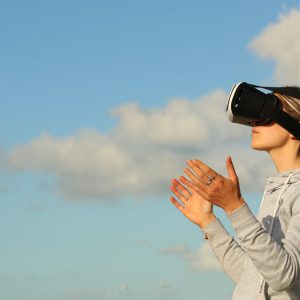 Only a mere few years ago, the term customer experience was not used as much as it is being used today. In fact, it was used interchangeably with the term customer service which is, in fact, two different things. Customer experience is what the client takes away from your company after having interacting with your brand.
The rise of technology has made things easy for the consumer; every customer wants to feel as though their interaction with a brand is tailored just for them.
With that in the forefront of our minds, here is what's in store for customer experience in 2019.
Deeper Connection and Personalization
In recent times, consumers are creating relationships with brands and vice versa. In 2019, brands will continue to invest in creating such experiences because not only does it build trust but it also builds loyalty. Companies can only tap into such a resource if they are willing to learn what their consumers require of them.
The Use of Mobile Applications
At the rate with which technology continues to advance, so will the need for it within organizations. That is due to the fact that this form of interaction is one which refuses to slow down but rather would continue to grow. While it is not a substitute for other platforms, it is certainly one where relevance and emphasis are geared to increase success.
Increased Privacy
With that being said, even though the use of technology continues to grow in an exponential rate, so does the likely hood of security breaches. Therefore, consumers need to feel reassured that their data is protected at all times. After all, such data is not so easy to obtain, and if your customers are willing to share their data with you, then companies must also provide and maintain strict privacy measures. A strong emphasis on improving data security is expected in 2019.
Automation
We are also in the era where everyone wants their tasks to be completed within lighting speed. Therefore, the use of automated services would continue to gain ground within the years to come at it helps businesses automate repetitive tasks. Hence, staff would have more time to concentrate on those things that truly matter when developing a resilient customer experience. This, in turn, will increase efficiency and decrease cost.